2019 Annual Conference and Apex Awards
Fri 22nd Mar 2019 to Sun 24th Mar 2019 at Novotel Lakeside - Rotorua
Our 2019 Conference and APEX awards will be held at the Novotel Rotorua Lakeside Hotel, Rotorua from the 22nd to the 24th of March, 2019. The APEX awards will celebrate excellence of service companies and suppliers through the 2018 year. We will also have our special awards for Apprentice of the Year and Outstanding contribution to the service industry.
The registration form along with the room booking form; and initial programme will be uploaded shortly and will be found on the right. The programme is indicative of times and workshops. Once the workshop presenters have finalised their presentation, the programme will be updated.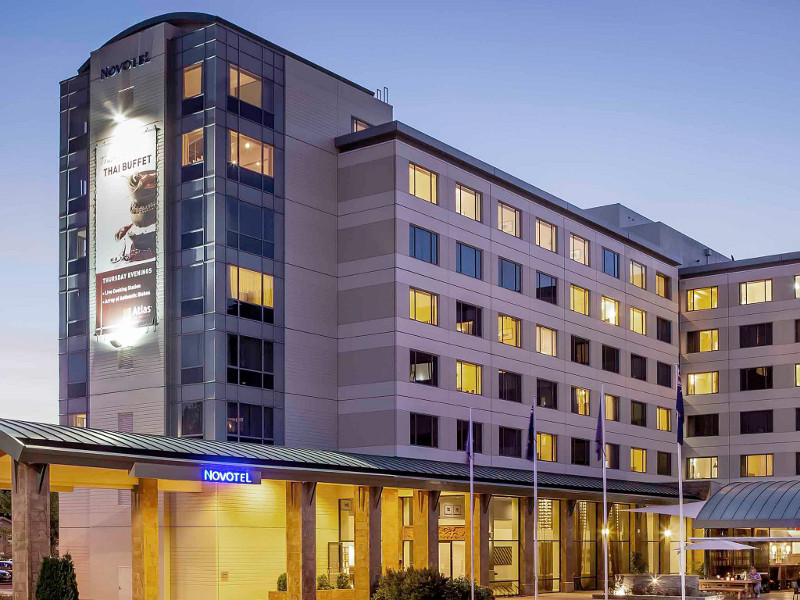 APEX 2018 SERVICE and SUPPLIER AWARDS
Time to celebrate excellence for 2018 at the APEX Awards at the 2019 Conference.
It is time to nominate service providers or suppliers of your choice that you feel are deserving of consideration for an award, because of the outstanding nature of their performance and/or support in 2018.
Awards are open to all service companies and suppliers to our industry, irrespective of whether the individual is an ETA member or not. The special awards are open ALL in the industry, irrespective of whether the individual is an ETA member or not.
All finalists will be advised before the event, so that they can be present at the Conference being held from 23 March to 25 March 2018, at which time the awards will be presented to the winners.
Categories are:
For Servicing Excellence

For Supplier Excellence

Consumer Electronic Products, incl. Communications and Computers

Consumer Electronic Products, incl. Communications and Computers

Domestic Appliances and Installations (Whiteware and Heatpumps)

Domestic Appliances and Installations (Whiteware and Heatpumps)

Portable Appliances

Portable Appliances

Special Awards

Special Category A - Outstanding Contribution to the Service Industry

This award is open to all industry personnel, whether employed in the service sector, the supplier sector, or indeed any other.

This is your opportunity to acknowledge individuals that have provided outstanding customer care and service to you or your clients.

Special Category B - Apprentice of the year

This award is open to all industry apprentices currently undergoing training or who have completed their training in 2018, and who have or had a training agreement registered with Skills.

Special Category C – Training Employer of the year

This award is open to all employers of industry apprentices eligible for nomination under Special Category B above. These nominations will be accepted directly from Skills based on their Registered Training Workplace process, and will be awarded in Queenstown.
Don't just sit there, do something. Complete one or more nomination forms. We can only acknowledge the best in each category by receiving enough nominations for those companies or individuals that enhance our industry.
NOTE:
If, in the judges' opinion, none of the nominees in a given category achieve an adequately high standard, or if there are insufficient nominees, the ETA reserves the right not to issue an award for that category.

You may only nominate one company and/or individual in each category.

Each nomination form that you send in must be completed in full. Incomplete nominations will not be considered. (make copies if you need more than one nomination form).
Nominations must be received by us no later than 1 February 2019.
Voting for service excellence awards opens on 11 January 2019, will close 22 February 2019.
Send to:
Apex Awards,
P.O.Box 251098, Pakuranga,2140
Auckland,
Or:
Fax to (09) 355 0360,
Or:
email to admin@eta.org.nz
Process
Once we have received the nomination forms, the following will apply.
The names of the nominees will be posted on to the ETA website under the respective categories.

If there are less than two nominations by 01 February 2019, the category may be withdrawn and no award be made. The ETA Board will make this decision.

Voting will then take place by email as follows:

Only retailers, suppliers, importers and distributors may vote for the Service Excellence nominees

Only retailers and service companies may vote for the Supplier Excellence awards

Anybody may vote for the two special category awards
Remember, you may only place one vote per person or organisation in each category. You may place a vote for any or all of the categories.
Votes must be sent to vote@eta.org.nz
Voting will close on 22 February 2019.

The winner in each category will be the person or organisation selected by independent panel.

Awards will be presented at the APEX awards dinner on Saturday night – 23 March 2019.
Show your support for those people or organisations that enhance our industry

.
Conference Events
APEX Awards Dinner - Pre Dinner Drinks
APEX Awards Dinner and Dance
Time to celebrate our successful Excellence Awards Winners, wind down and have a blast.
Awards to be Presented
Tap to learn more about the history and meaning of an award.